Tailored Suit Service - Bespoke Suiting
Friendly tailoring service in Reigate, Surrey
30 years experienced
Highest quality fabrics and craftsmanship
Delivered in time for your wedding or event, guaranteed
Look the part, whatever your plans.
Whether you're dressing for work, weddings or a trip away, a bespoke suit will make you look fantastic for less than you'd think.
Book a fitting with our friendly tailors using the form below, or call us direct on 01737 244 413 for more information.
Request an Appointment Now.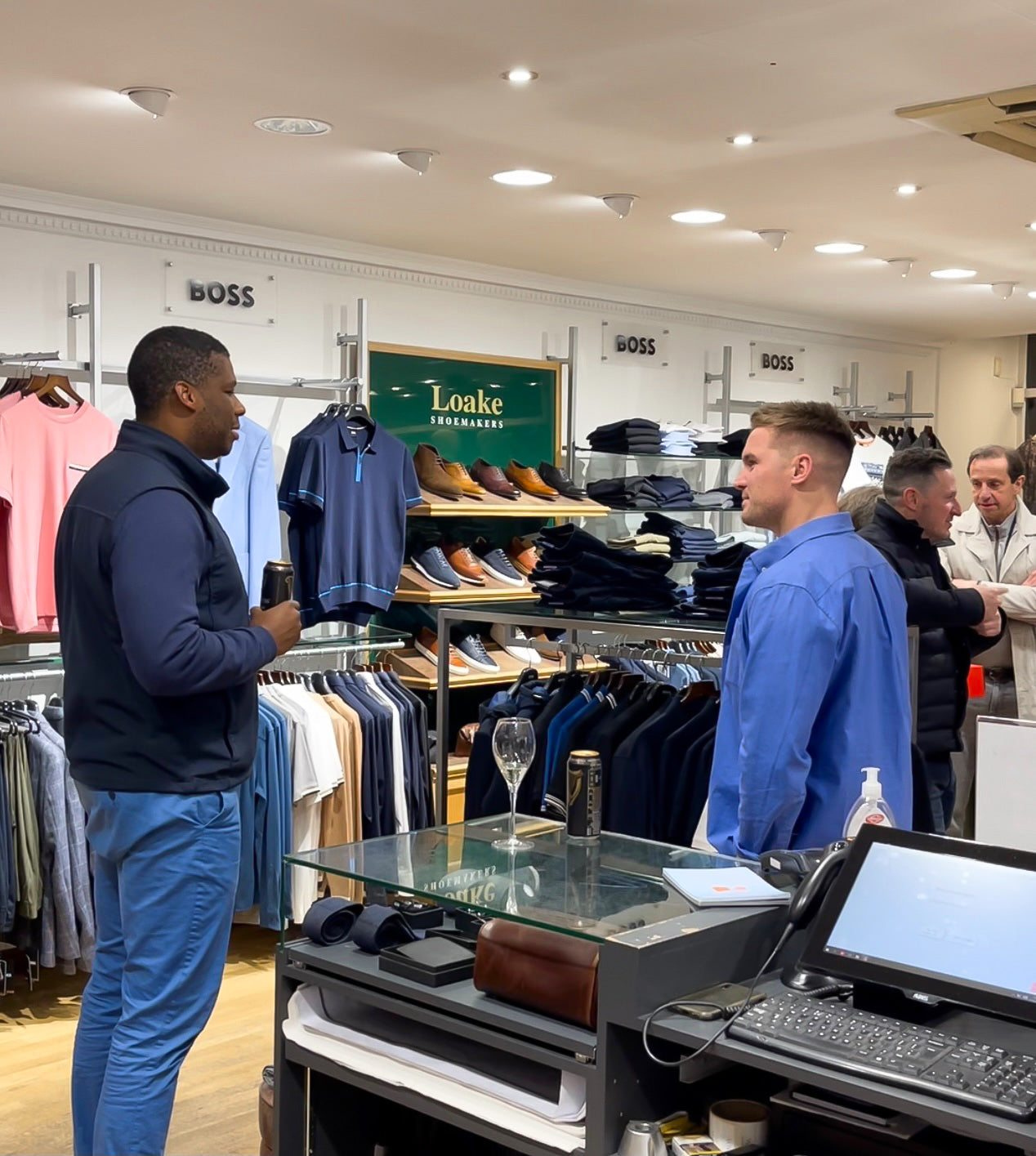 Easy, Friendly Process
Book for a private fitting at our friendly store in Reigate.
First our tailors will take your exact measurements, and then you'll select the colours and fabrics.
Don't worry if you know nothing about suits; we're experts and we'll help you make the right choice. It'll be fun, we promise!
Great Product, Perfect Fit
Select from a huge range of fabrics sourced from the best mills in Europe, all fitted perfectly to your body shape.
Are you a golfer with a dropped shoulder? Or a cyclist with larger than average thighs?
If so, then buying a well-fitted suit off the peg will be difficult. With custom-made, we'll craft a suit that perfectly fits you body and makes you look fantastic.
Fast Delivery, Guaranteed
There's nothing worse than the panic of having to buy a back up suit last minute because your custom order didn't show up in time.
All that stress and wasted money!
Delivery takes 4 weeks, so make sure you book now and we guarantee you'll have your suit by your deadline.
Book Your Fitting Today
Scroll up to use the form and request a custom fitting appointment, or call us direct on 01737 244 413
Location
Find us on Reigate High Street, next door to pizza express:
17 High St, Reigate, RH2 9AA
There's plenty of car parking available at the multi storey just off Bancroft Rd.